The main appeal of this format is the fact that it looks like an Editorial article preview but is actually a sponsored placement.
It looks like any other editorial article preview and it's inserted in the infinite scroll so it's for mobile and desktop users.
It can generate high brand awareness and consideration if you're looking for something impactful.
82% of our readers are mobile users.
Please note that the turnaround time for Brand Snippet approvals are 2 business days.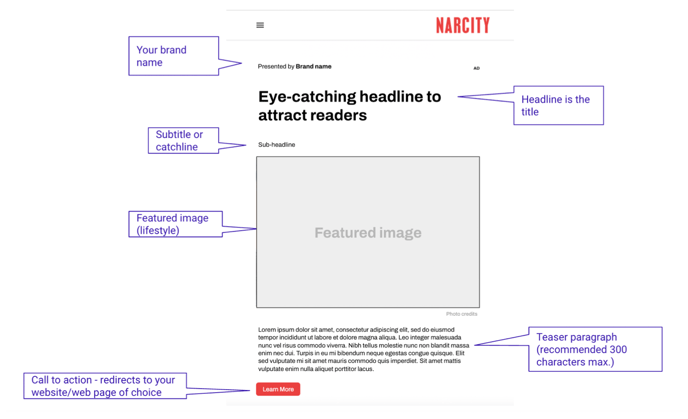 Brand Snippet format: Fluid as it can be displayed on both mobile and desktop
Featured image: JPG, JPEG, or PNG
Brand name: company name
Presented by label: Presented by
Headline: under 15 words (100 characters maximum)
Sub headline: under 10 words (80 characters maximum)
Photo ratio: 16:9 800x535
Photo credits: optional
Teaser paragraph: 300 characters maximum
Call to action: Learn more
Once you have submitted your Brand Snippet, our team will review and either give you the approval or our approved version. There will not be back and back or multiple rounds of revisions available.
Here are two examples of our Brand Snippet: